WAY 2 GO MAINE 2020
WAY 2 GO MAINE CELEBRATED THE GREAT GREEN COMMUTE
Way 2 GO MAINE 2020, is in the books. Thanks to everyone who particpated by sharing photos on social media! We loved seeing your family carpools, your work from home spaces, your furry coworkers and the scenery on your commutes!
Congrats to all our winners, we can't wait to do it again (in person?) in 2021!
MOST TEAM SPIRIT: Coastal Enterprises, Inc.
NEW MEMBER $100 DRAWING: Rami Waked, Maine Medical Center
GRAND PRIZE $200 DRAWING: Troy Moon, City of Portland
WEEK 1: THE FAMILY THAT CARPOOLS TOGETHER… $50 DRAWING – Cary Tyson from Portland Downtown and Sarah Hansen from Greater Portland Landmarks
WEEK 2: WORKING HARD FROM HOME $50 DRAWING – Evelyn Clarke, Hannaford Supermarkets
WEEK 3: ESSENTIAL WORKERS GO GREEN $50 DRAWING – Elizabeth Morrissey, City of Portland Fire Department
WEEK 4: 100% HUMAN-POWERED TRIPS $50 DRAWING – Rick Harbison, Greater Portland Council of Governments
The results are in: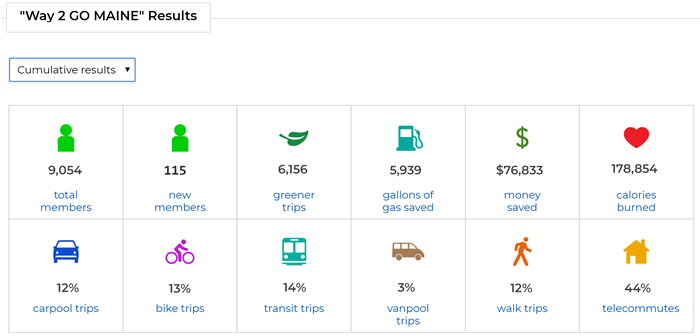 Here are some examples of the fun shared through October!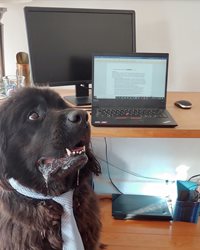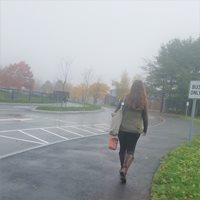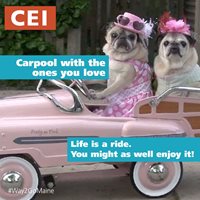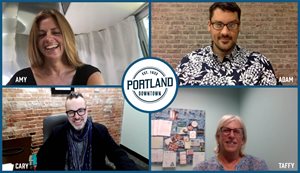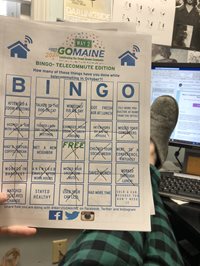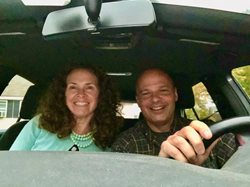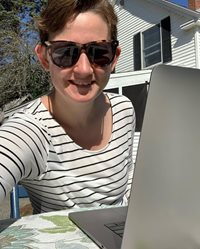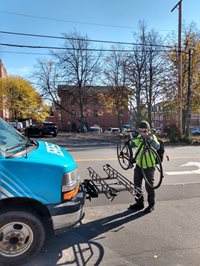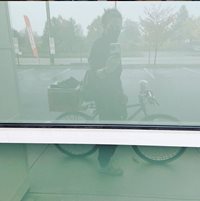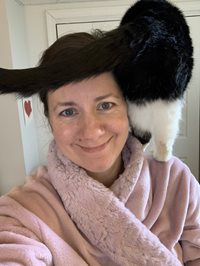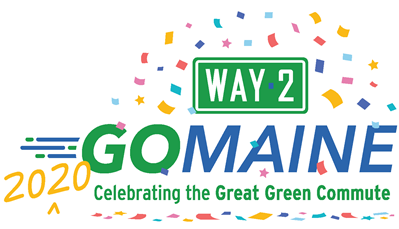 October is National Rideshare month and we usually celebrate with the Way 2 GO MAINE Challenge. And even though everything is different in 2020, we still want to connect as a GO MAINE community, inspire one another, and Celebrate the Great Green Commute with you!
So, for Way 2 GO MAINE 2020, we've decided to simplify things for folks during these uncertain times – but still with plenty of prizes, green commutes and fun from October 1-31:
Winners will be drawn on October 1th, 18th, 25th and 31st. The Grand Prize Winner will be notified on November 1.  Winners will have 24 hours to respond and accept  their prizes, after whcih a new winner will be selected. All winners agree to allow GO MAINE to use their photos, home town and employer for promotional purposes only.
So, whether you're now spending your days at a home office, have a family carpool, take essential bus/train/vanpool trips, or walk or pedal to work – we want to celebrate you!

Remember, participating is easy: share your pics and video October 1-31, use #Way2GOMAINE and make sure to let us know who your employer is!  As always, you can find us on:
See our FAQ for more details and we're also developing a fun Toolbox loaded with goodies!
Note on the annual Way 2 GO MAINE Challenge: for a window into our regular Challenge during non-COVID times, check out the stories and photos from 2019, 2018 and 2017.
2020 TOOLBOX FOR WAY 2 GO MAINE
Here's to having fun, strutting your stuff, and inspiring other commuters during this out-of-the-ordinary Way 2 GO MAINE event! Check out, share and Celebrate the Great Green Commute with the following.
And make sure to get credit by posting photos and video of yourself and others using any of the  tools below! We're on Facebook, Twitter or Instagram – and remember to tag with #Way2GOMAINE and the name of your workplace! (Note: If you're not on social media, just ask a friend, family member or co-worker to post for you – or email GO MAINE and we can.)
Fun Promotional Materials:
Commuting Tips During COVID-19
Games:
Celebrating You with Commuter Profiles: